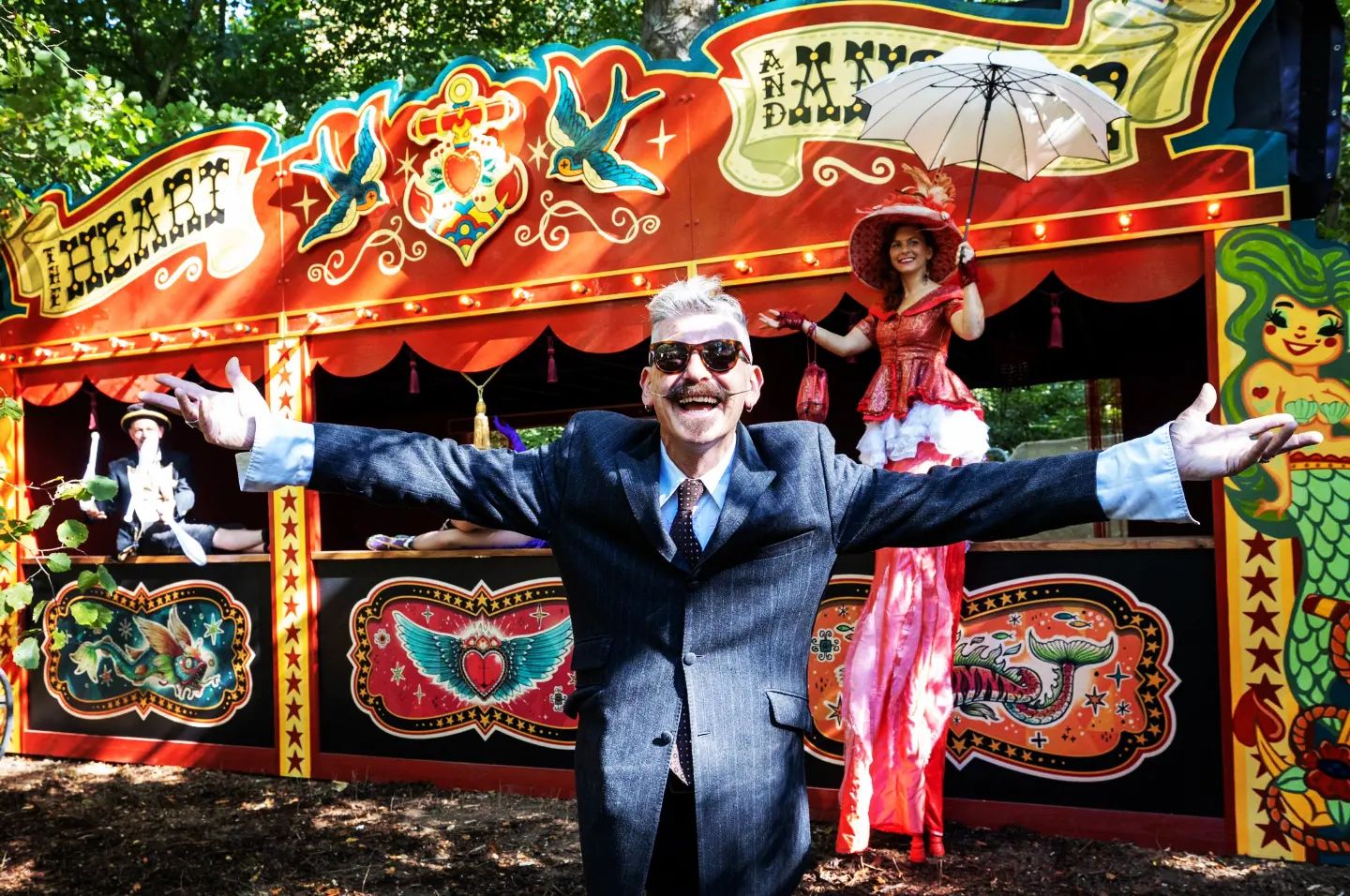 Live at Darndale Park: Shakalak and The Jerry Fish Electric Sideshow
The citizens of Darndale will welcome home local hero Jerry Fish, the internationally renowned musical magician, who brings his majestic, magnificent, macabre Electric Sideshow to the Park. Jerry's father was one of the first social workers to live and work in Darndale and Jerry spent a number of his early years growing up in the village and treasures many long lasting friendships and connections in Darndale.
Opening for Jerry at the Big Top Tent will be Dublin band Shakalak, featuring frontman and Darndalian John Cummins, who's socially charged meld of poetry, rock and hip-hop has been creating waves on the Irish music scene over the last number of years, including sell out shows across Ireland and festival turns at Electric Picnic, Beyond the Pale and many more.
Join us for an evening of live music from local legends to close out this year's Made in Darndale festival with a bang!
This free event is part of the Made in Darndale summer festival. Booking required. All welcome.
Last remaining tickets available for pick up at the Darndale Belcamp Village Centre.
Venue Darndale Park
Date 28 May 2023
Time 7pm
Ticket Free
Book Ticket
even the longest journey
must start with a single step
ancient Chinese proverb