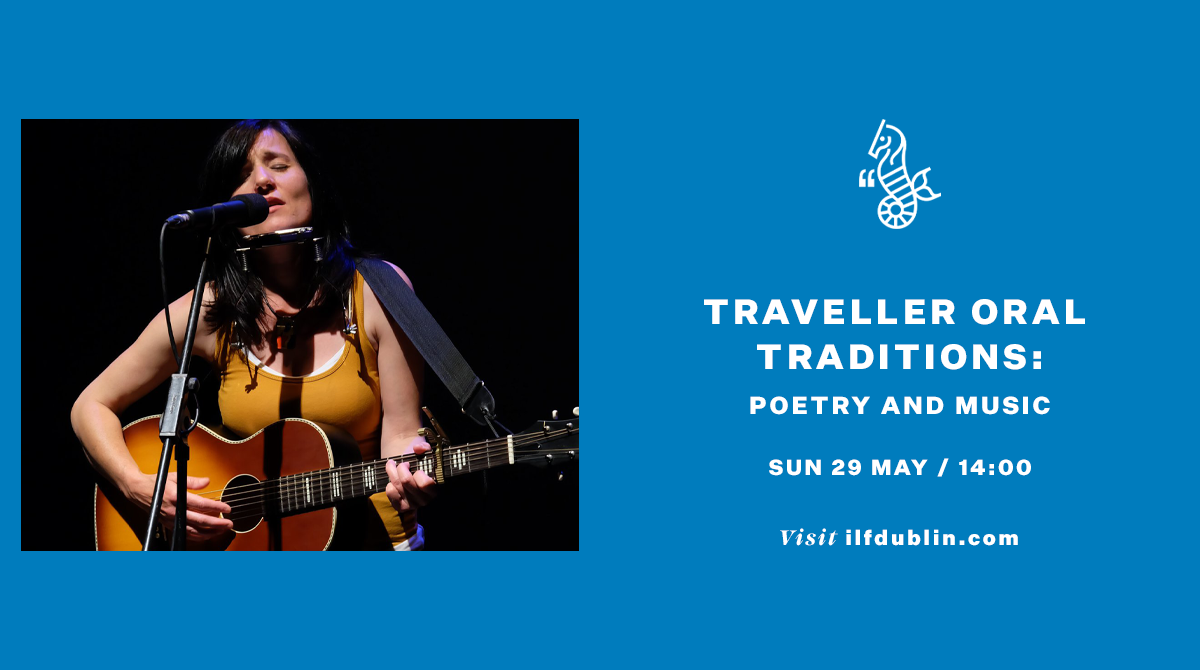 Traveller Oral Traditions – Music & Poetry
Join gifted performers from the Travelling Community as they share the music, poetry, and stories that resonate within their cultural heritage.
Heritage is the stories we remember – culture is the stories we tell ourselves about ourselves, every day. Heritage tells us where we've come from, culture lets us be where we are, and lets us imagine a future. Oral heritage and culture is both precious and fragile, and the singers, storytellers, and performers who can tap into the shared history of their communities are the heroes those communities need. They help us preserve what needs to be remembered, and they breathe new life into old stories.
Chrissy Donoghue Ward, Mags Casey, Elizabeth Ward, David Collins and Kathleen Keenan will share traditional and original works in an event that will transcend the borders between the past, the present, and the future.
Chrissy Donoghue Ward is a Dublin-based poet and storyteller. A mother of twelve and the sister of the late Nan Joyce, the first Traveller to run in a local election, Chrissy has a long history of activism and community engagement. She is passionate about education and the opportunities it provides for all.
Elizabeth Ward is a mother and a Traveller rights activist, working with a variety of Traveller women's groups with a focus on mental health. Like her mother Chrissy, she is determined to reform the education system by teaching acceptance and fostering inclusion.
Mags Casey is an Irish Traveller leader in her own community and is the Co-ordinator of the Tipperary Rural Traveller Project. Over recent years she has initiated and interviewed members of the Traveller community on media platforms to highlight social injustice, discrimination against the Traveller community and mental health effects on the community, playing a central role in public Traveller events, such as the Drive for Hope suicide prevention event in 2017 and the Tree of Hope planting at Knock Shrine in 2021.
Kathleen Keenan is a musician from Ennis, Co. Clare. Coming from a family of singers and musicians, Kathleen has been performing since she was just 5 years old. Kathleen often busks on the streets of Galway where she has met many a famous face, performing duets with a variety of them. Now based in Tuam, Co. Galway, Kathleen is a mother to three children.
David Collins is an Irish actor and poet and a member of the Travelling Community.
Presented in partnership with the International Literature Festival Dublin. 
Venue Merrion Square
Date 29 May 2022
Time 14:00
Ticket €5
Book Ticket
even the longest journey
must start with a single step
ancient Chinese proverb